"The way we communicate with others and with ourselves ultimately determines the quality of our lives."
Tony Robbins
Popular Courses
Changing Communication Challenges
Improving Self-Confidence
Building Persuasive Speaking Skills
Nurturing Self-Esteem
Barriers to Effective Listening
Impromptu Speaking
Presentation Skills
-
-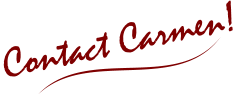 Welcome...
Every minute of the day we find ourselves using some form of communication. Be it verbal, written or sign language. Our body language also expresses a form of communication. How we express ourselves, the information we share, questions asked or the people we greet and meet symbolizes the art form of communication. However, our ability to be a good communicator dictates how successful we are in life.
The bottom line is: We all need to communicate. And we need to do it well if we are going to be successful - successful at work, at home and in the community.
Our workshops will help you understand the different behaviors of communication, how to build self-esteem, improve self-confidence and much more.
Our classes are custom-designed based on your objectives.
Everyone communicates. We all have our share of great ideas, and the need to communicate these ideas are important in our everyday encounters.
You will learn in a very positive, friendly, non-threatening environment. And, most of all, you will have fun as you learn.
Overcome communication challenges by...